BECOME A BR INSIDER WITH A FREE 30-DAYS TRIAL
BR INSIDER
- William B. McKenzie -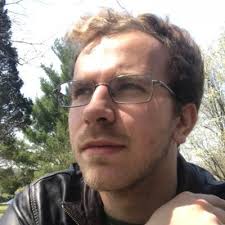 "I would recommend Kenneth Garofalo, as he is motivated to put his best foot forward, and is reliable when it comes to punctuality and time-sensitive deliverables."
Teztalks by Tezos Commons
TezTalks is a popular livestream and radio series which interviews high profile guest within the Tezos ecosystem. Both Kenneth and William host TezTalks and have made suggestions for improved direction of production.
Testimonial from William B. McKenzie of Tezos Commons
I have known Kenneth Garofalo for over a year as his colleague for his role at Tezos Commons as a co-host of TezTalks, a virtual live meetup series. During this time, Kenneth has shown great punctuality and has been motivated to continue improving his work. To enumerate the above, Kenneth never called in sick, nor delayed any commitments and responsibilities he had made. Additionally, he was always looking for ways to improve the quality of production.

I would recommend Kenneth Garofalo as he is motivated to put his best foot forward and is reliable when it comes to punctuality and time-sensitive deliverables.